Atheran Huslter Drive Mod-1

NOTE:Click on picture to enlarge. Click back button on your browser to return to this page.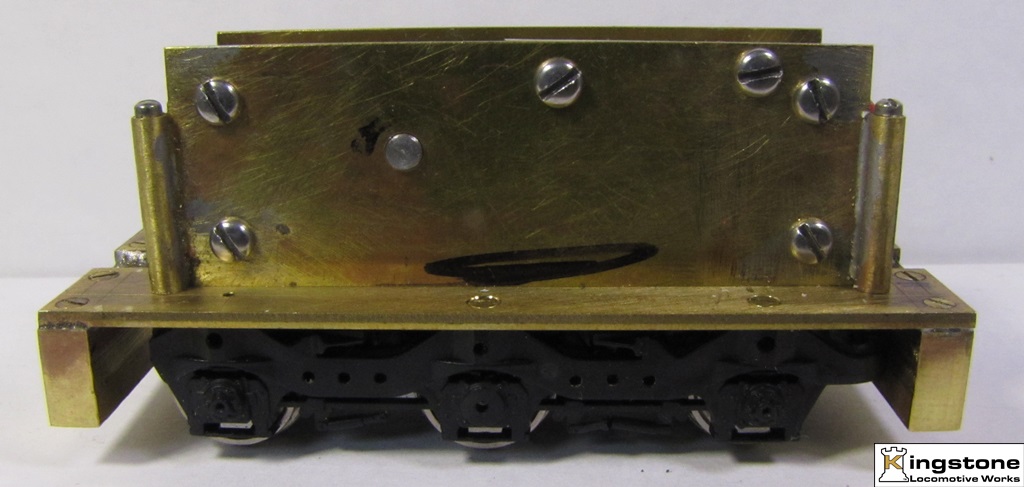 The first drive mod was to use two plates to hold the
motor and some gearing. The plates were attached to the
frame with screws through tubing soldered to the ends of
the plates.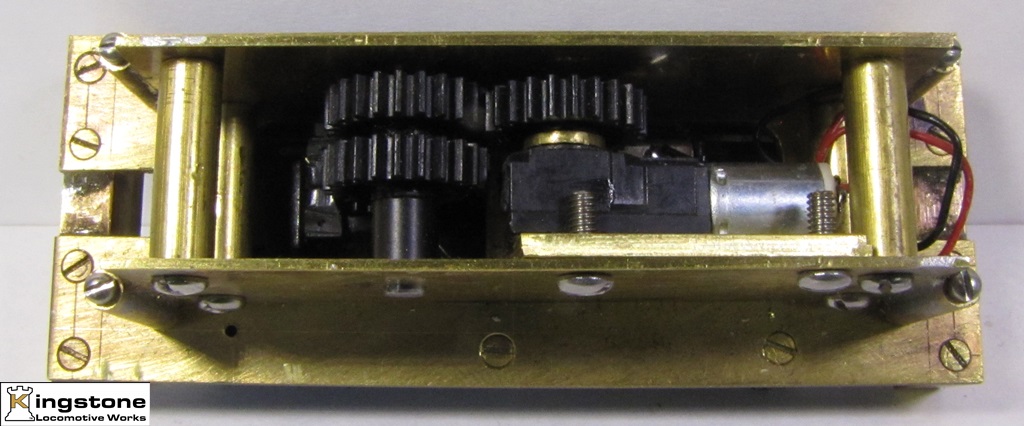 Top down view showing three gears used from the
Atheran gear tower.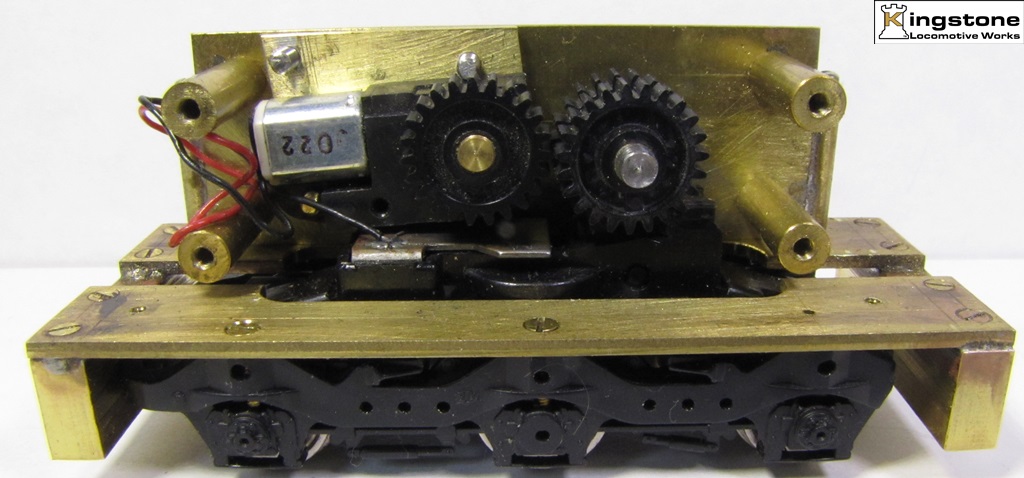 One side plate is removed to show how the gearing is set
up. Motor is mounted on a movable plate to be able to
adjust for proper gear mesh. Motor used is 5 volt motor
that I used in my Atheran animated wreck crane which
you can find here.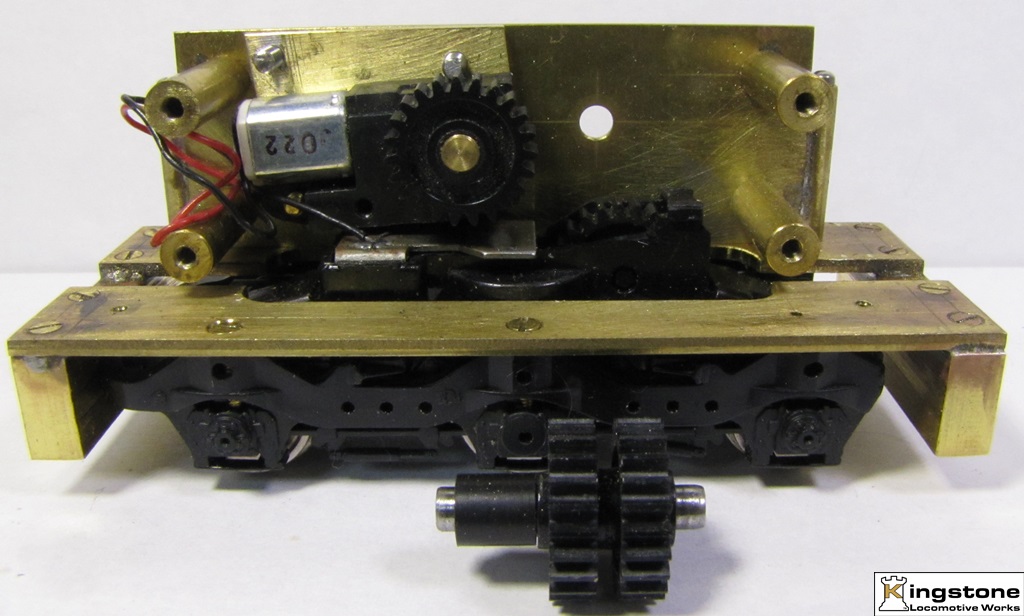 Showing the two idler gears glued together and a spacer to
properly place the gears to contact the gear in the gear
tower. View of motor and motor mount.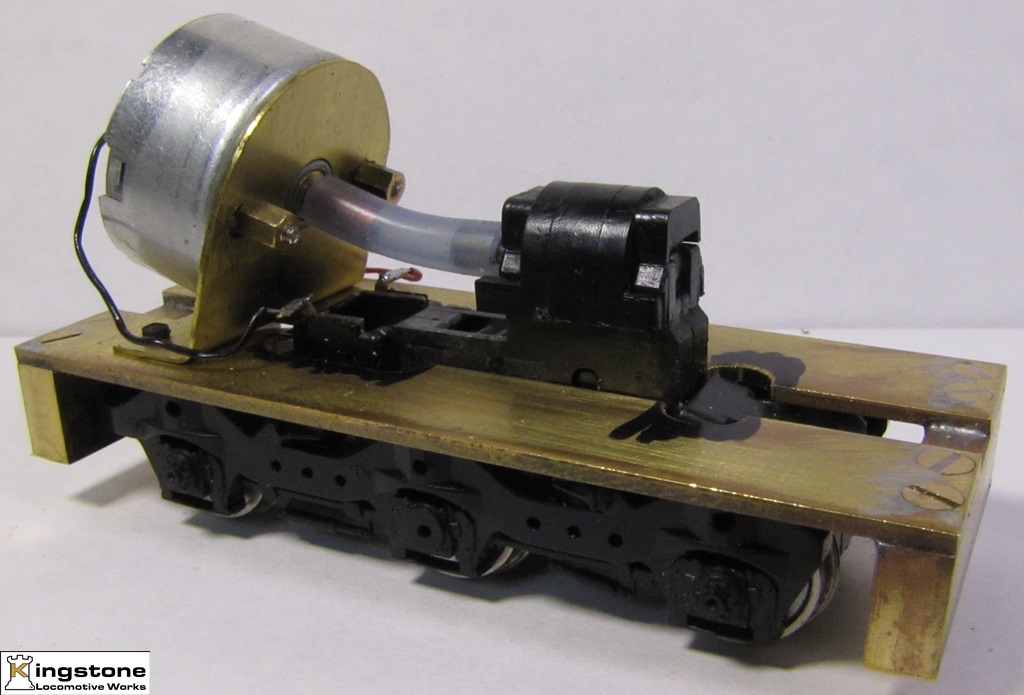 The second iteration for a drive. Motor was purchased off
of E-bay. Specs: 12 volt, 6200RPM. A bracket was
fabricated from .020" thick brass stock. Holes drilled for
motor mounting and airplane tubing for a drive shaft.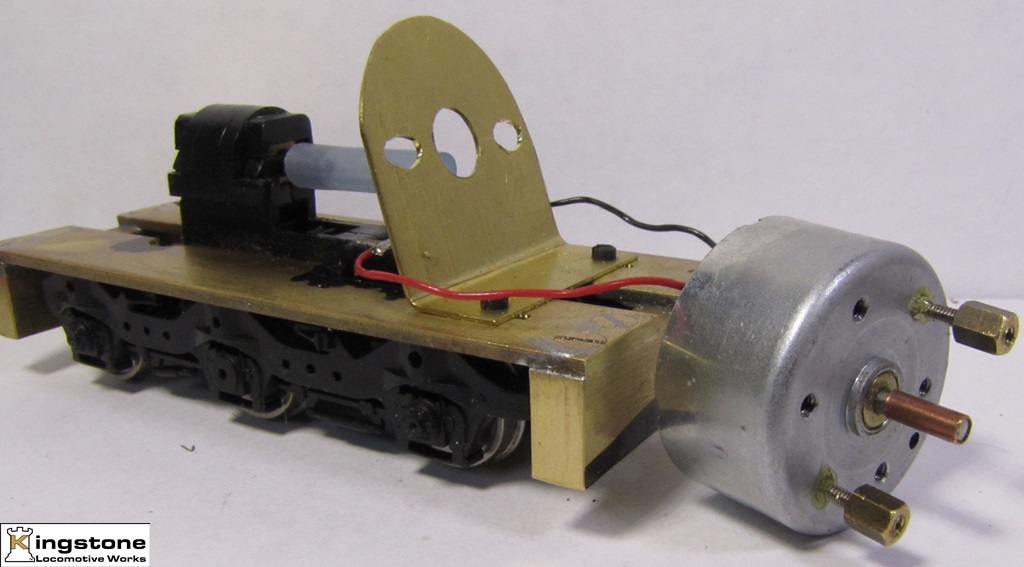 Motor screw hole size could not be determined. Screw holes were to small for 2.0mm screws and to big for a 1.5mm screws. 0-80 screw heads was cut off and epoxyied into the the screw holes. Nut's were fabricated for hex stock. Drive is very smooth, slow and quiet.