Atheran Huslter Drive Mod-1

I'm going to modify three Atheran Hustler locomotives. Two will be used to power the Rotary Plow.
I building one set as a A and B unit. The third will have a complete different drive.
NOTE:Click on picture to enlarge. Click back button on your browser to return to this page.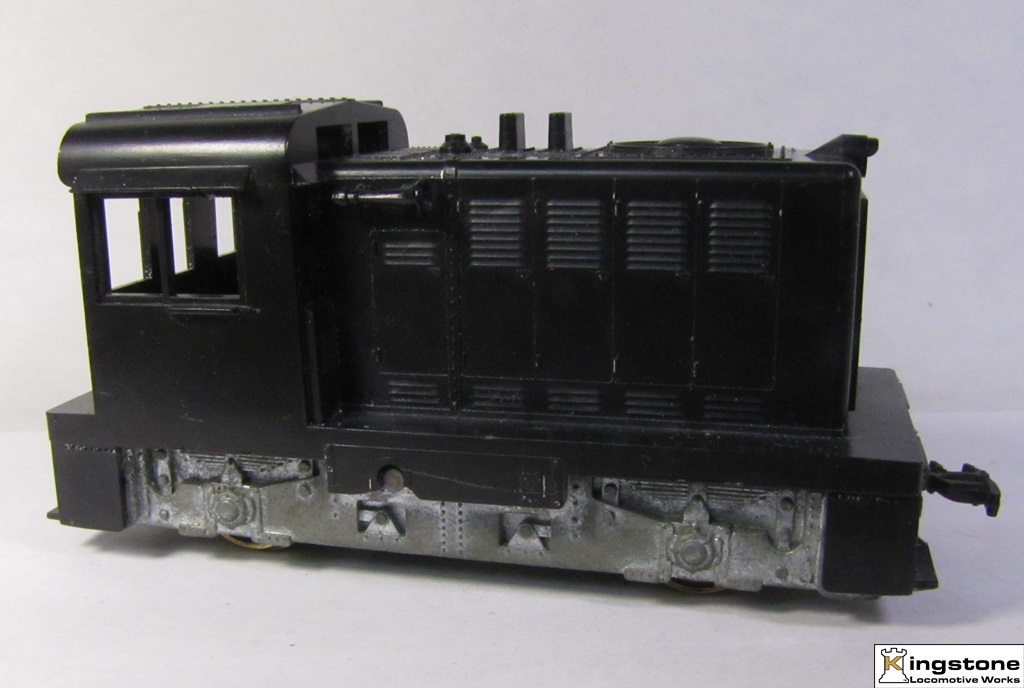 This will be the first engine that will be modified.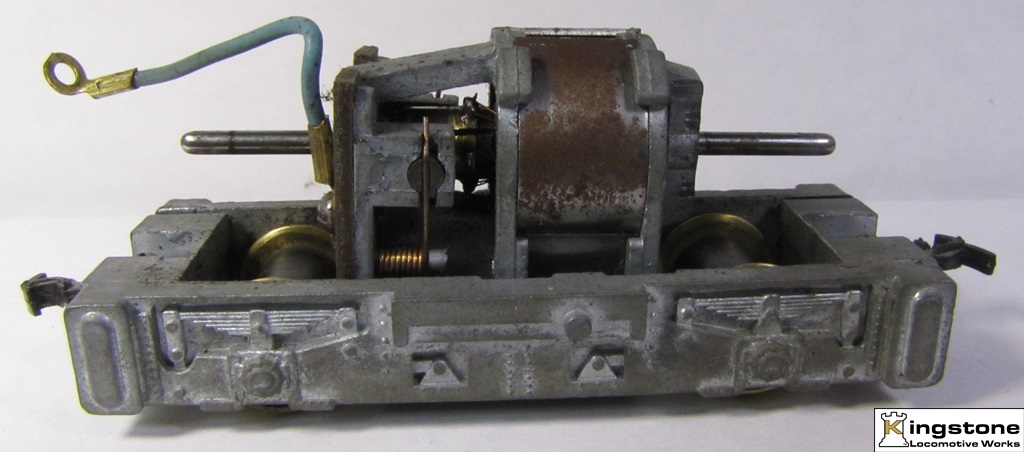 The original rubber band drive. I have
a project in mind for this chassis.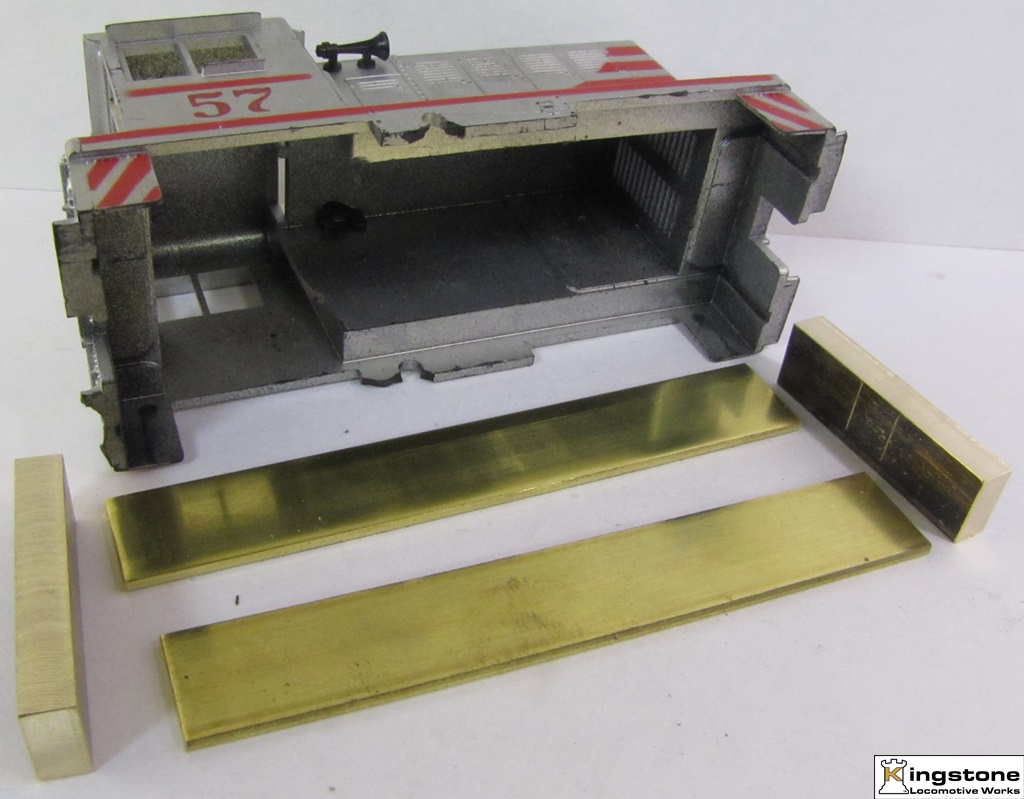 First a new frame needs to be made
that will hold the motor and gearing.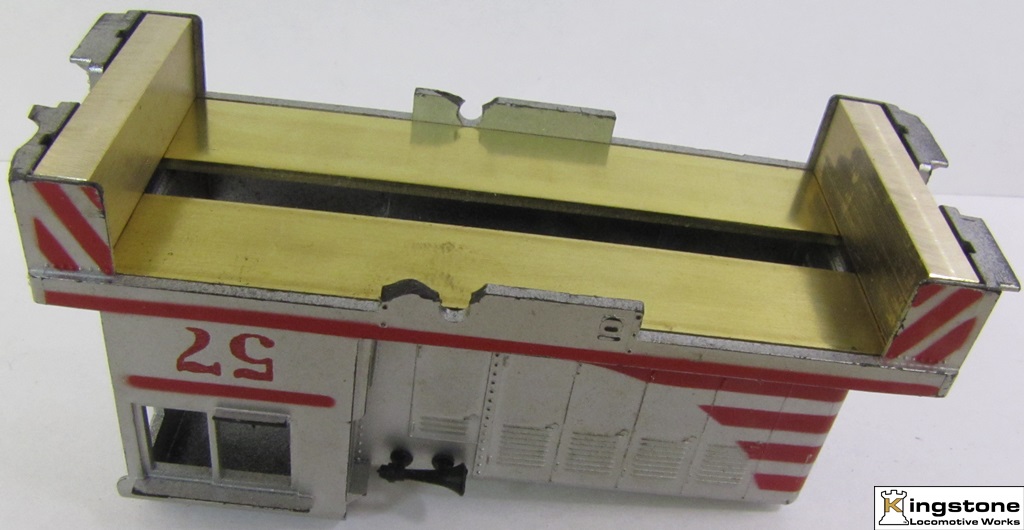 Checking for fit of the brass pieces.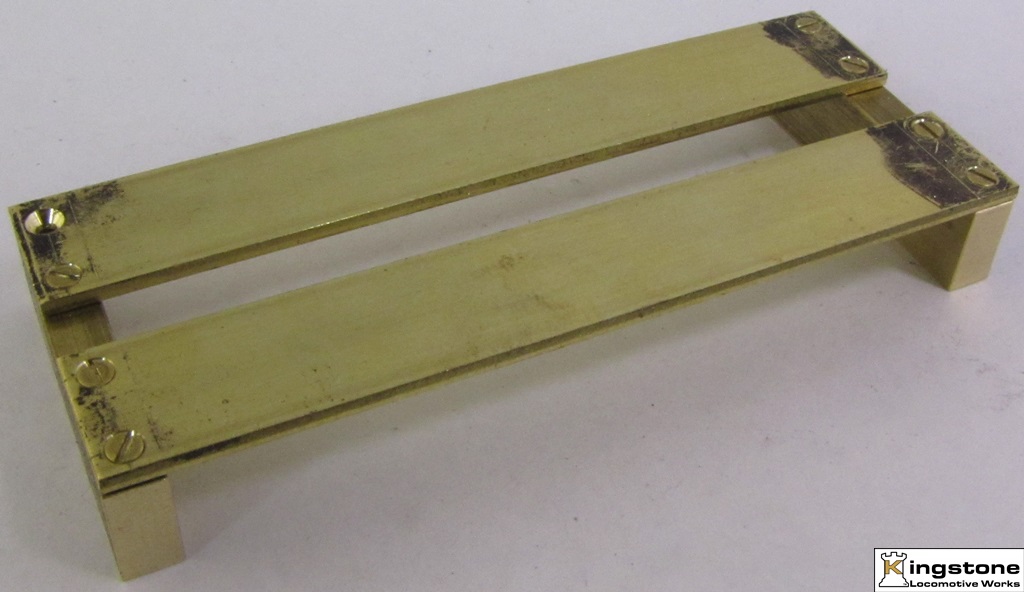 The parts are held together with flathead 2-56 screws.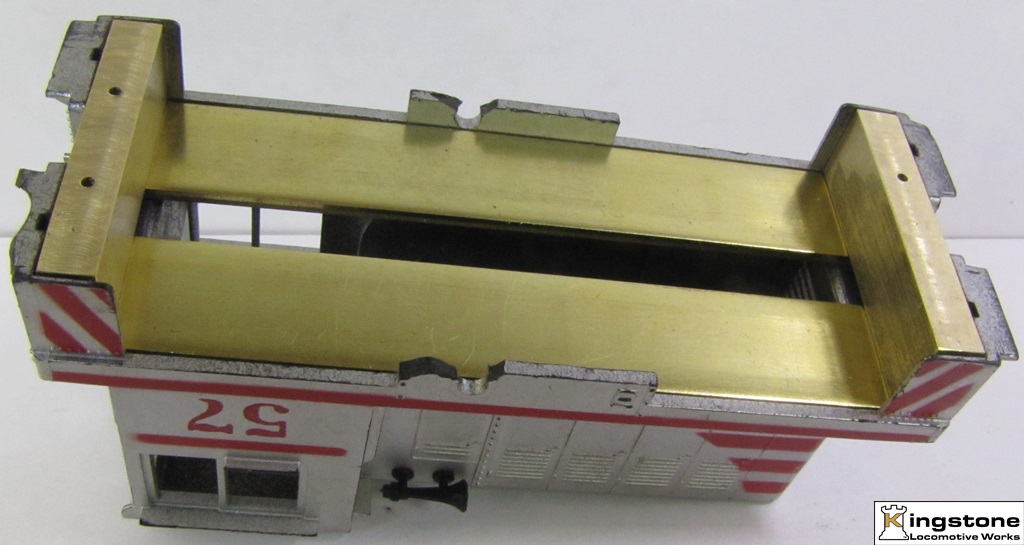 Test fit of assembled brass chassis.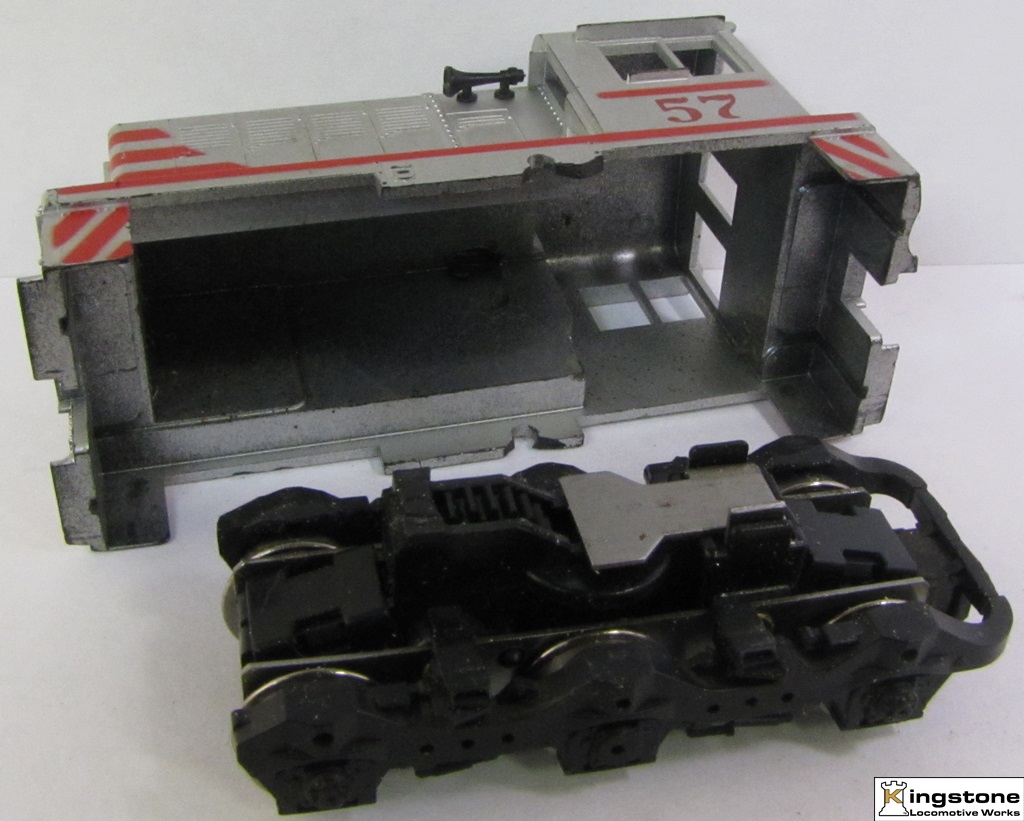 I'm using an SD-40 truck with the worm gear removed.

The middle was widened for the truck to fit. The
brass pieces were soldered together for one solid block.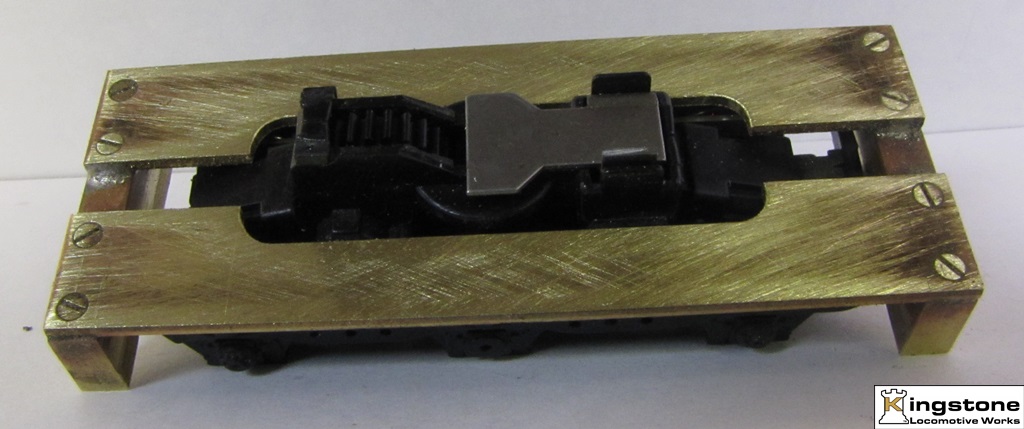 Another view of the chassis.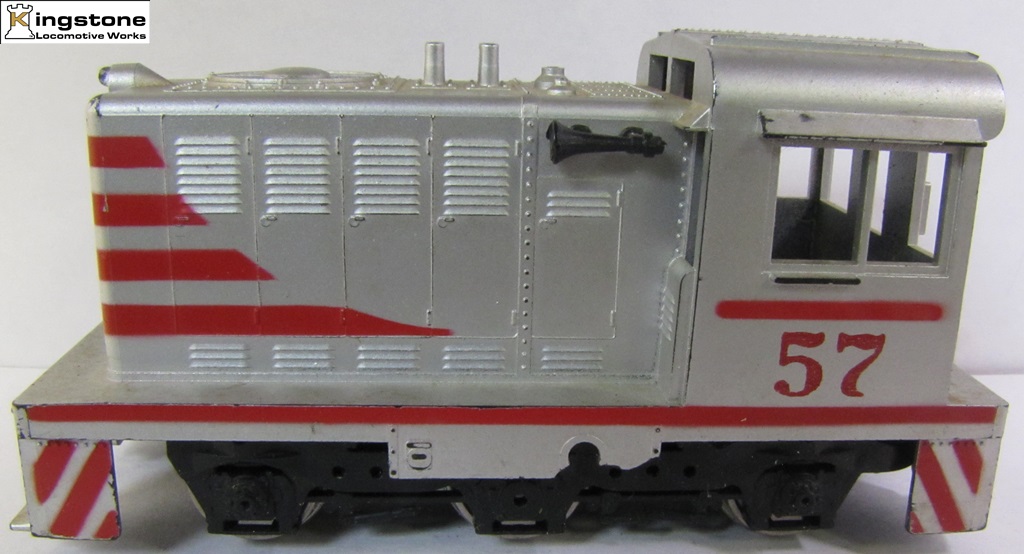 Shell sitting on the SD-40 truck.