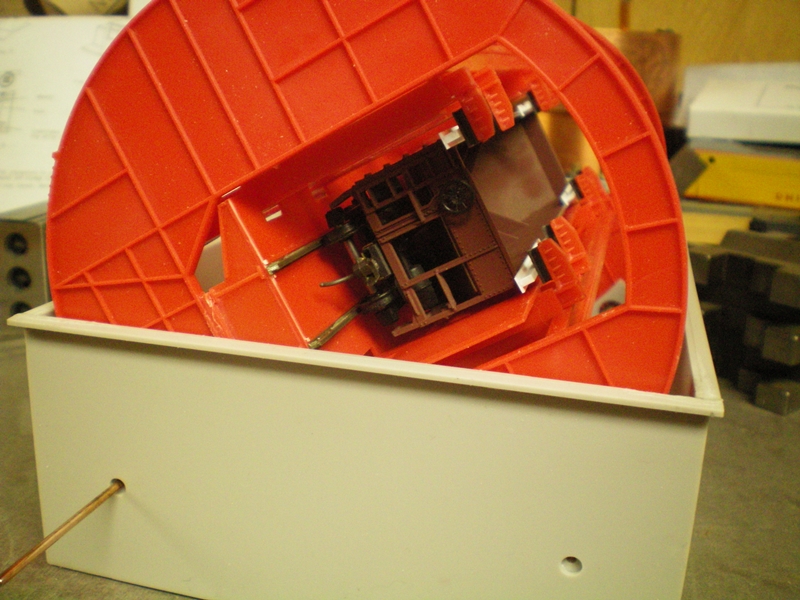 The final test. The modification seems to have worked. The gripper is holding the car on the tracks as it rotates to unload it's load. I need to test it with a load of coal, but not right now. I need to motorize the dumper first.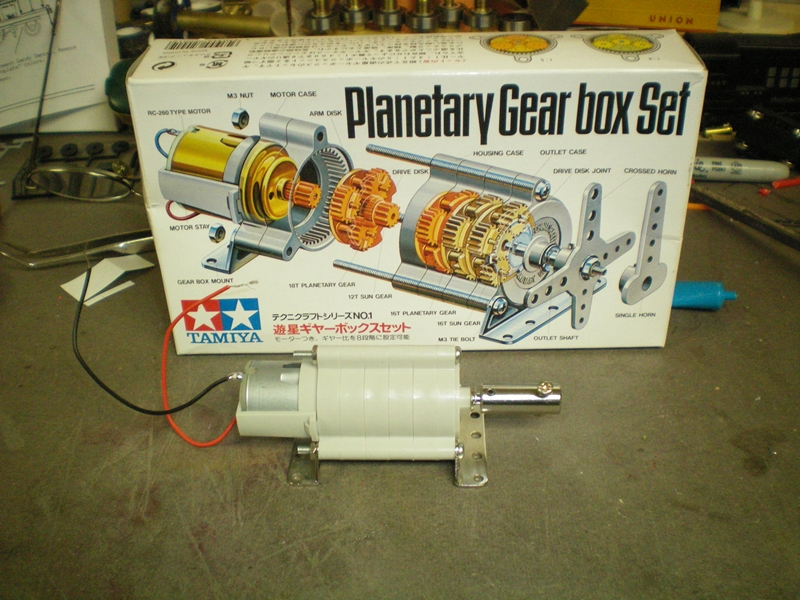 I looked through my motor collection. I had several surplus motors with gear reduction drives but decided against using one of them. It's hard enough for a modeler unfamiliar with what's available in motors out side the model railroad box. So here's a nice little motor with easy to assemble gear train from Tamiya. If ever you need a motor in the low voltage range think "robotics". Do a search and you'd be surprised at the amount of products that can be used for model railroading. Here's the site where you can purchase such an item. Pololu Robotics & Electronics This happens to be their main page. Scroll down till you see Motors and Gear Boxes. Click on that and you will see a large selection of motors. So this is what I used and it works very well.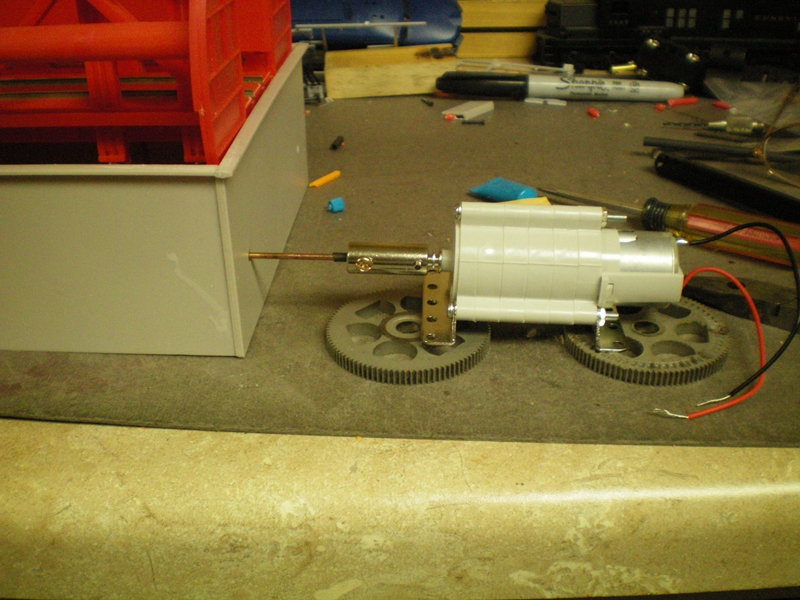 I think I've got the right motor and gear combination to do the job. This is a temporary set-up to see if this drive system will work. It's set up for a ratio of 400 to 1. The motor spins at 10,500 RPM at the 3V volt limit. That gives 10,500/400= 26.25 RPM at the output shaft. This gives a nice speed on the rotary drum. Another way to slow the drive down is to use 2 volts or 1.5 volts to drive the motor. You have to be careful using a planetary drive like this since it multiply's the torque of the motor many times. If there is any hang up in the whole drive from the rotary drum back to the motor drive you will loose a gear or two in the drive system. Remember these are plastic gears and can not take a heavy load. It'll find the weakest link and break it.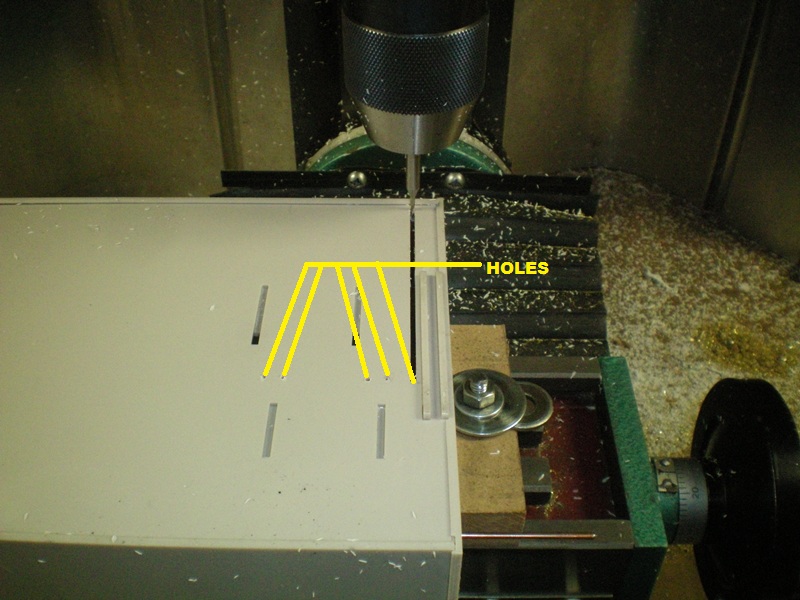 Now that I've got a drive system that'll work time to make the pit operable
I had run some real coal through the hopper and found a problem that need to be remedied. I'll discuss this later. right now a workable pit needs to be designed. Next is to cut out the bottom without cutting the cams out. I first drilled holes in the bottom next to the cams to locate them when I turned the pit upside down. Then using a 1/16" cutter I cut the first slot. If you don't have a mill then you'll need to mark the holes at both ends and draw or scribe a line between the holes and then use a small saw or scraper to score a line between the two holes. Now I know where the cams are.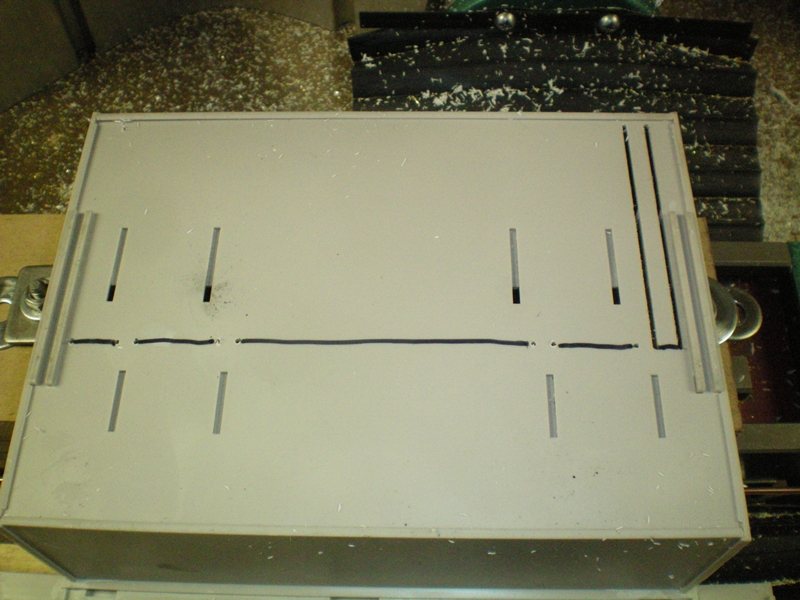 An after thought. I marked the portion that will need to get cut out with a black marker. This way I was assured that I won't cut out a cam or two.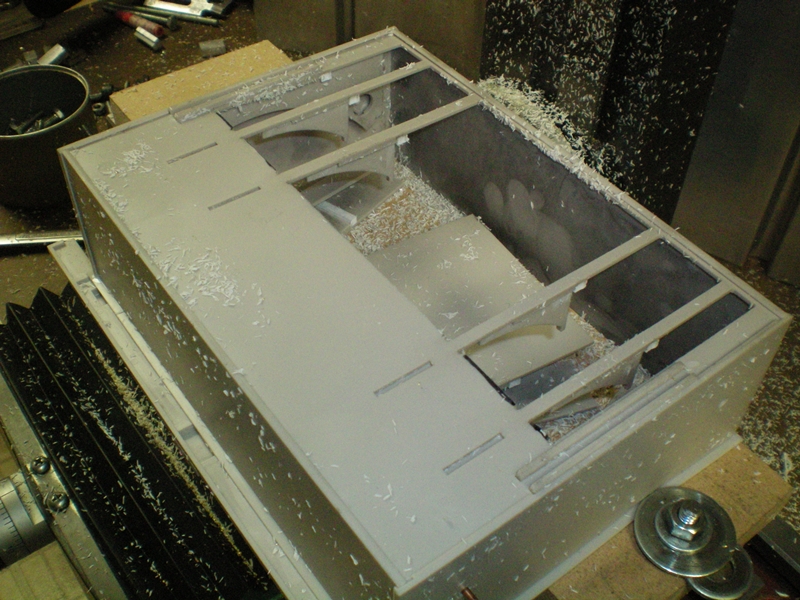 A few minutes of cutting and the proper sections of the floor are cut out.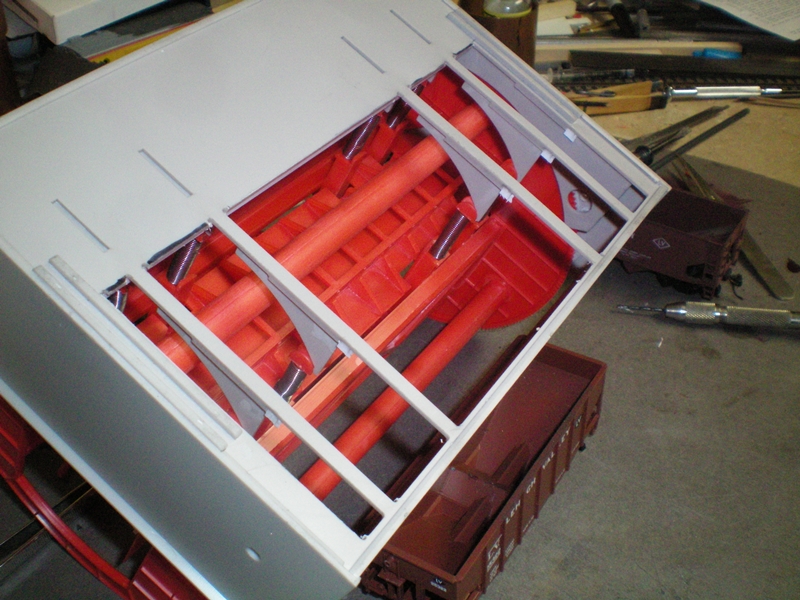 Here's what the bottom looks like with the rotary drum installed. Notice the cam riders sitting on the cams. All four are there. I must have done it right.
Next a hopper was mocked up using cardboard. Next will be the styrene.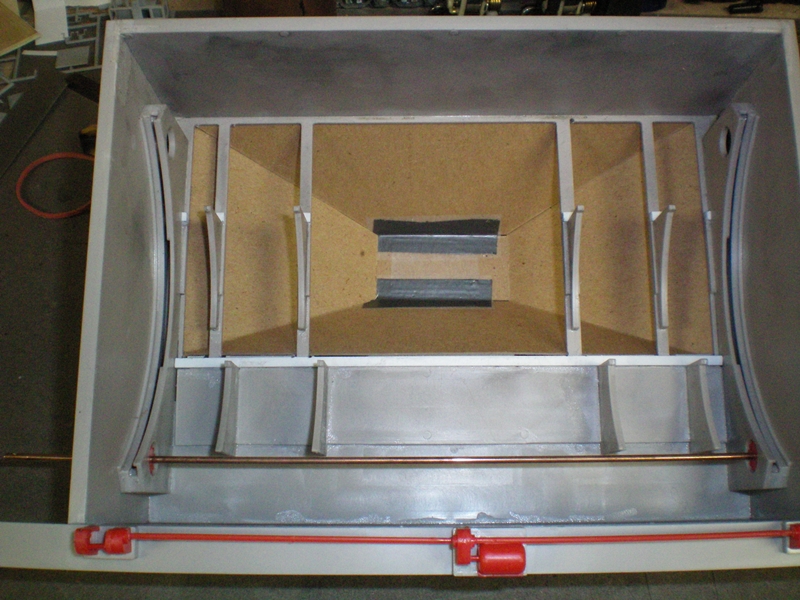 Looking in from the top, rotary drum removed.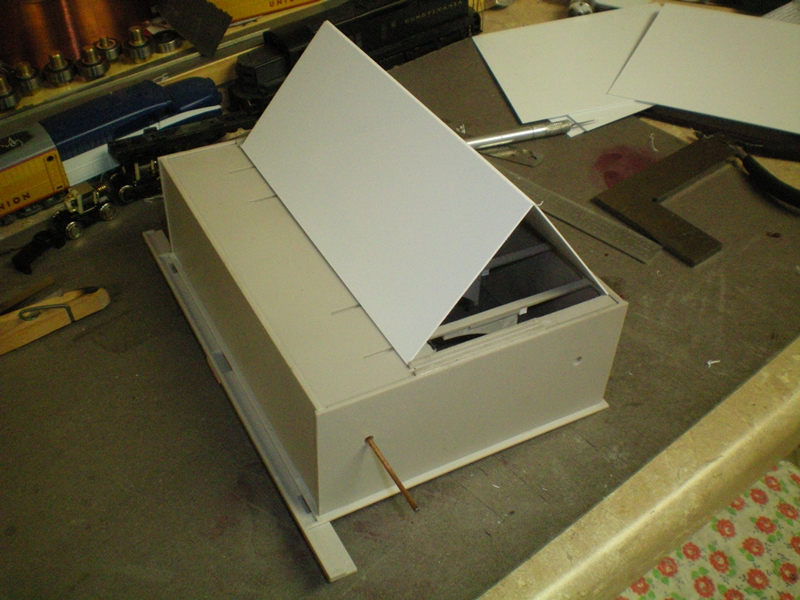 Time to make a permanent hopper from a sheet of 6" X 10" X .030" styrene. I measured between the two taps sticking through from the cam support. That size is about 6 7/8" long. I cut two pieces of .030" styrene 6 7/8" by by 3" wide. I propped them up to see what it would look like.