Powered Rotary Snow Plow

Adding a motor to power the blade of a Aristo Craft rotary snow plow. I picked this kit up at a swap meet with plans to motorize the blade using battery power.
NOTE:Click on picture to enlarge. Click back button on your browser to return to this page.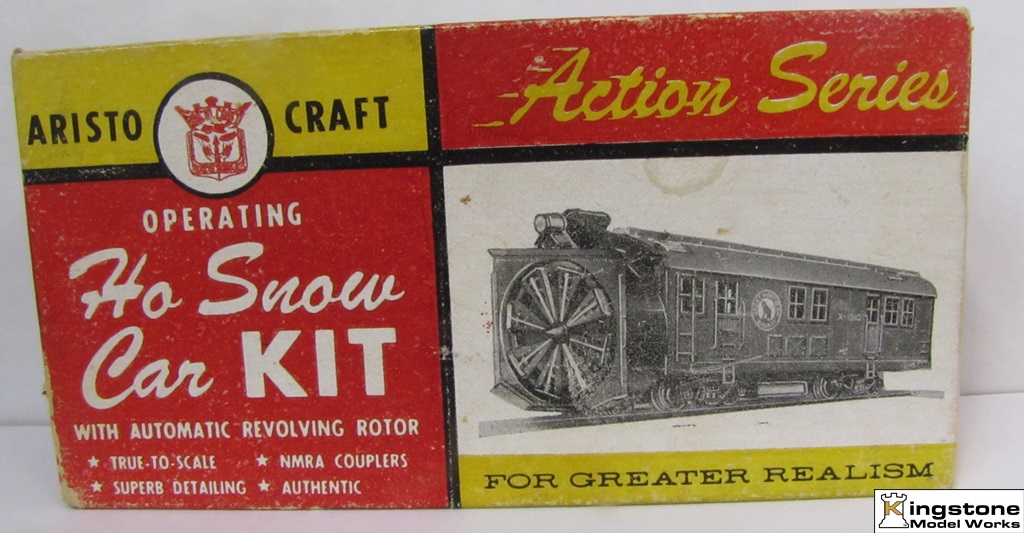 The box the model came in. This is an old kit.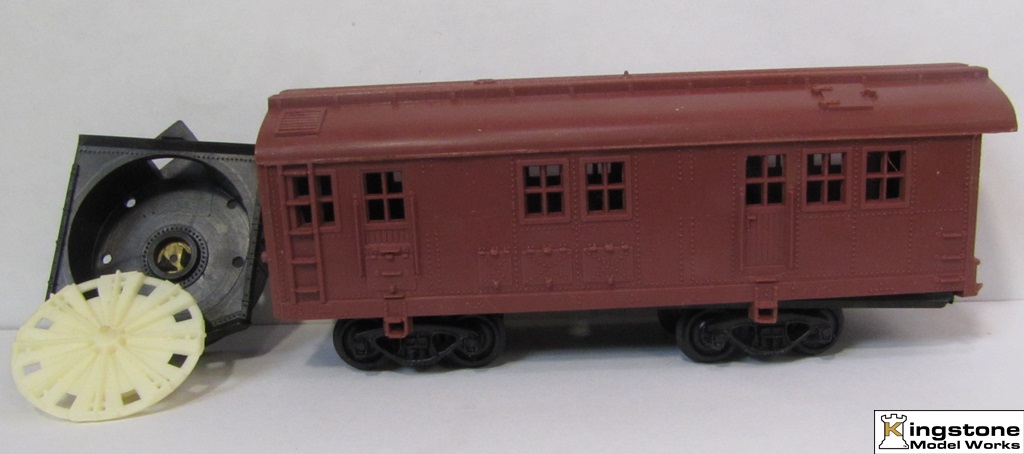 The main parts.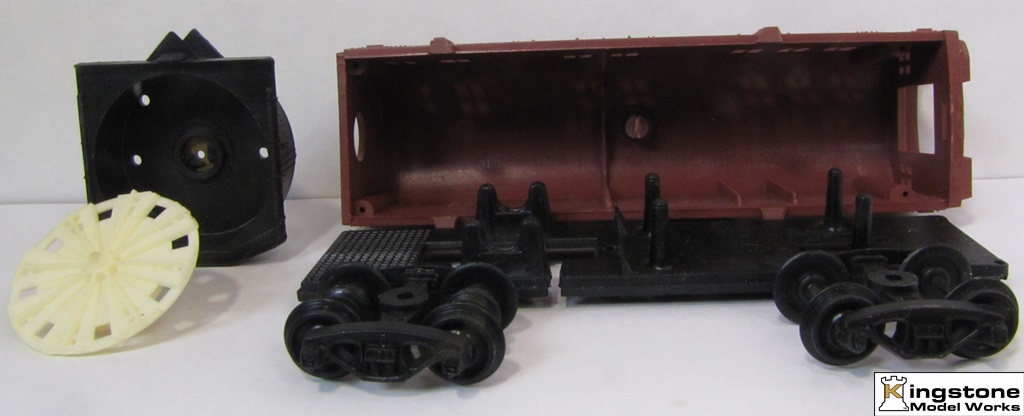 The interior of the plow. Lots of room for a motor and battery.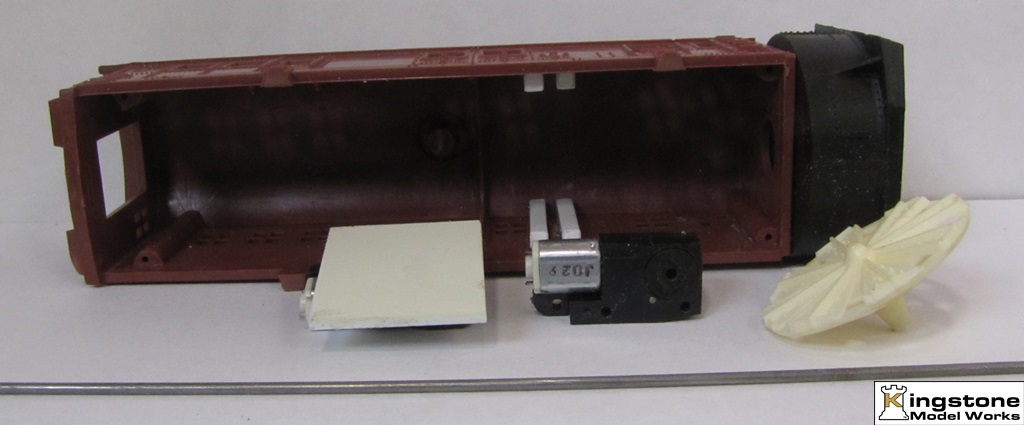 The motor is the same as I used on the Atheran 200 ton crane project. Styrene strips have been added so a piece of styrene with the motor mounted on can be held in place.

The rotary blade has been temporarily mounted to determine a length of stainless steel rod.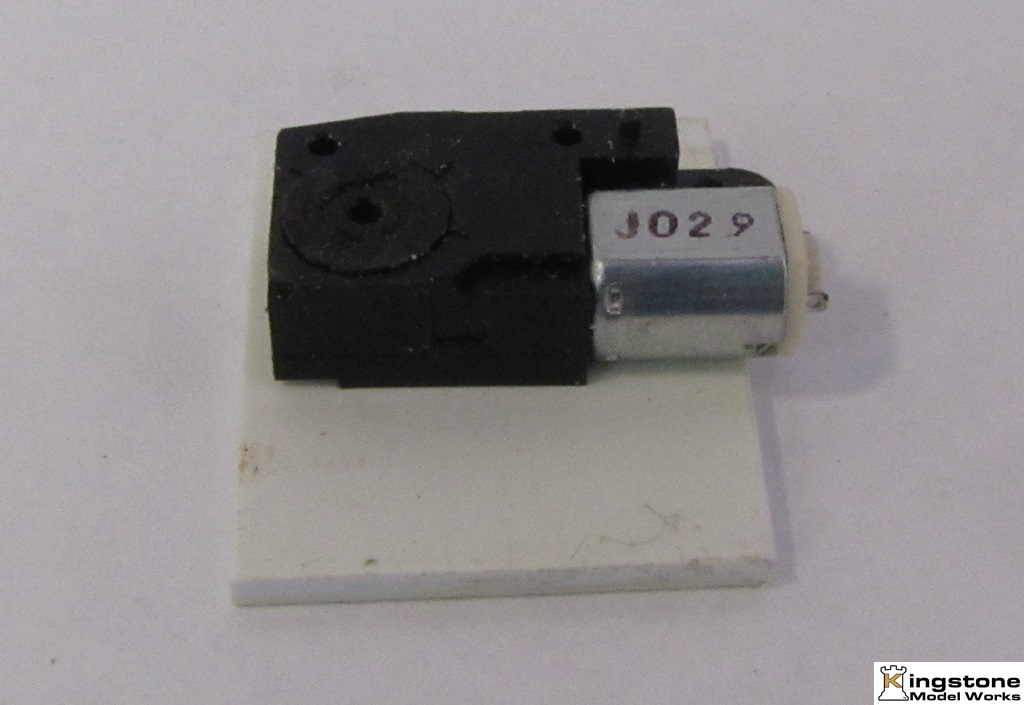 Motor mounting prep work to determine how to best fit the motor.