Athearn Radio Controlled Crane

Modifying an Athearn Crane for Radio Control

NOTE:Click on picture to enlarge. Click back button on your browser to return to this page.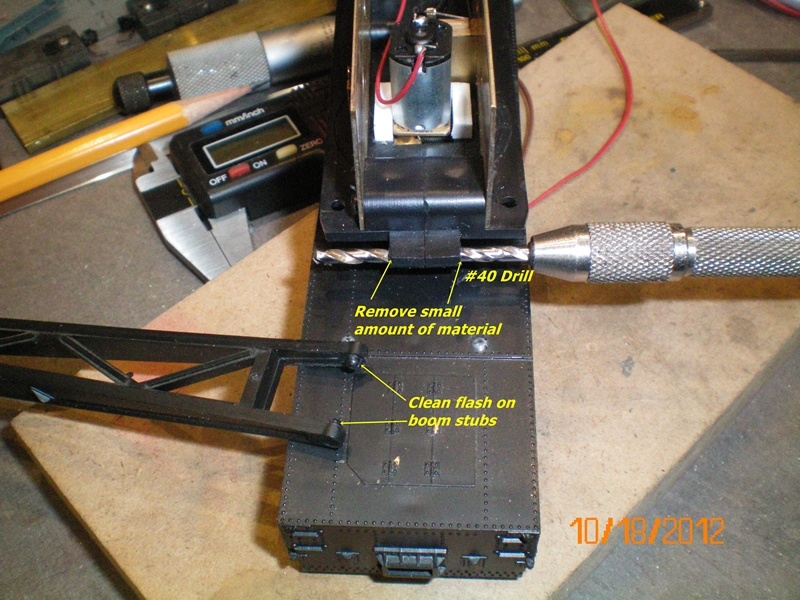 In order for the boom to go up and down smoothly I drilled out the hole the holds the boom stubs with a #40 drill and removed any flash on the boom stubs.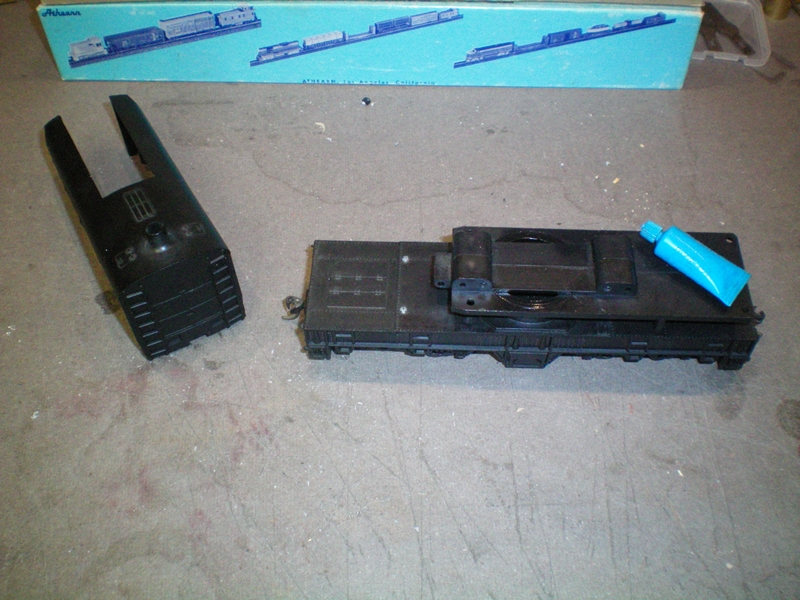 Next I worked on the ring that pivots the whole works. I sanded and filed till it moved with very little effort. Then added some grease left over from a Tamiya gear kit.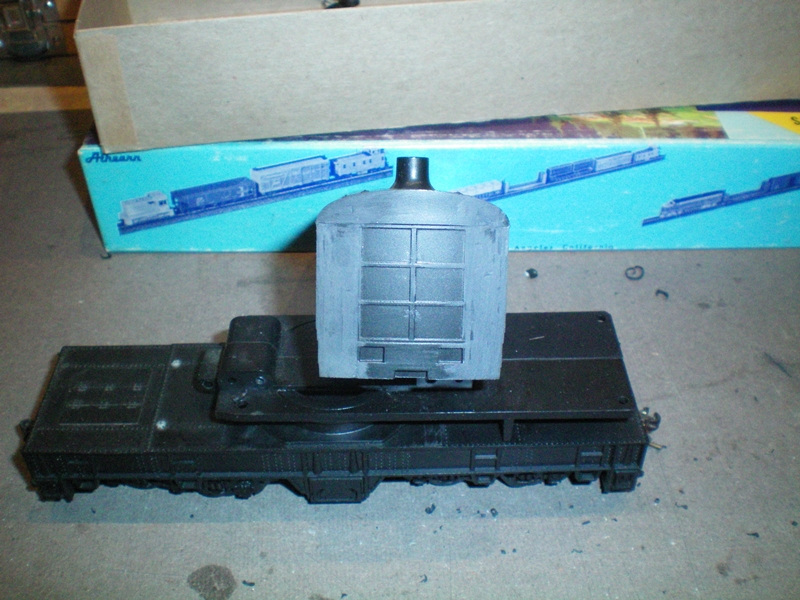 The two cast on ladders get removed. These will be replaced with one or two scratch built brass ladders.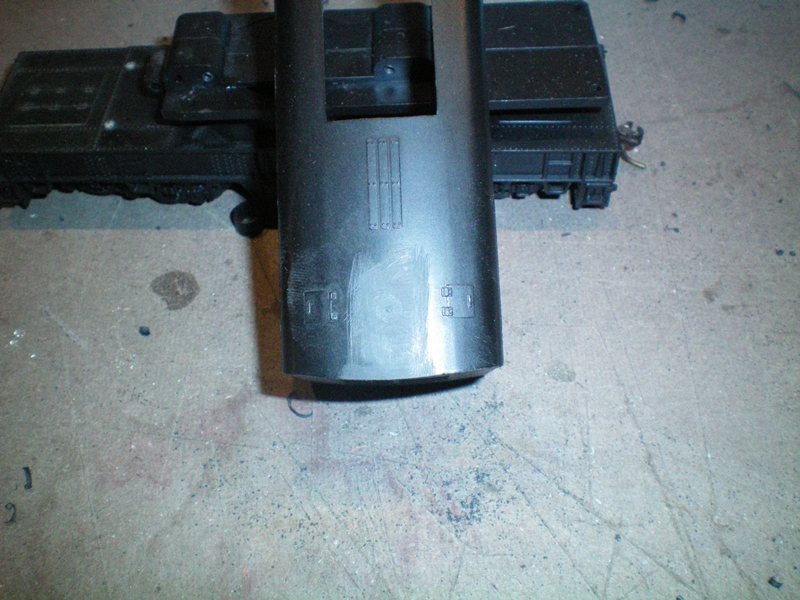 Next the exhaust stack gets removed.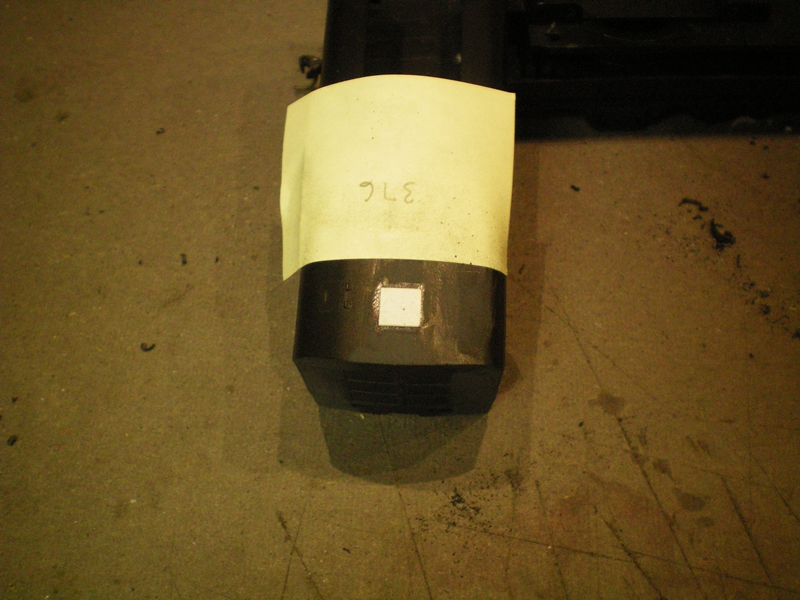 A piece of Post-it is used to get a square line across the roof line. Also a patch was glued on were the boiler stack was.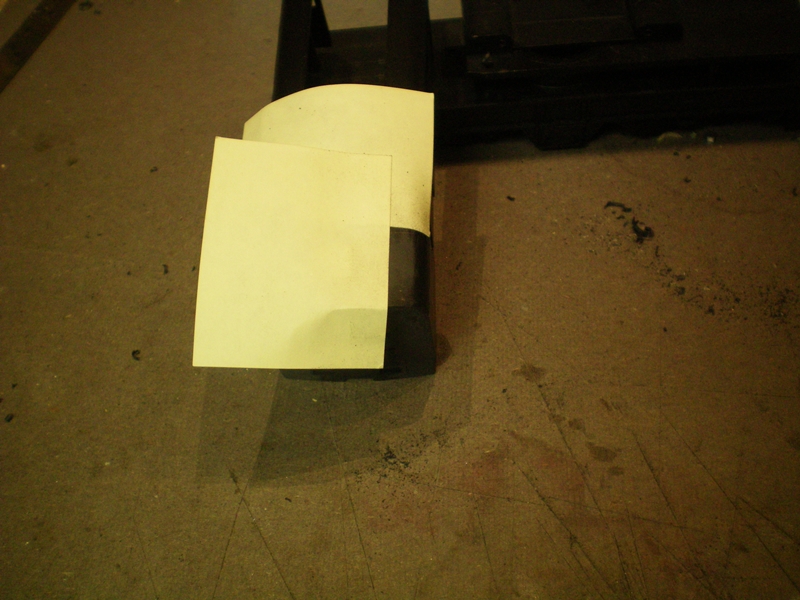 Use another post it length wise. This gives a template for cutting a section out of the roof and makes sure it is square with the end and side.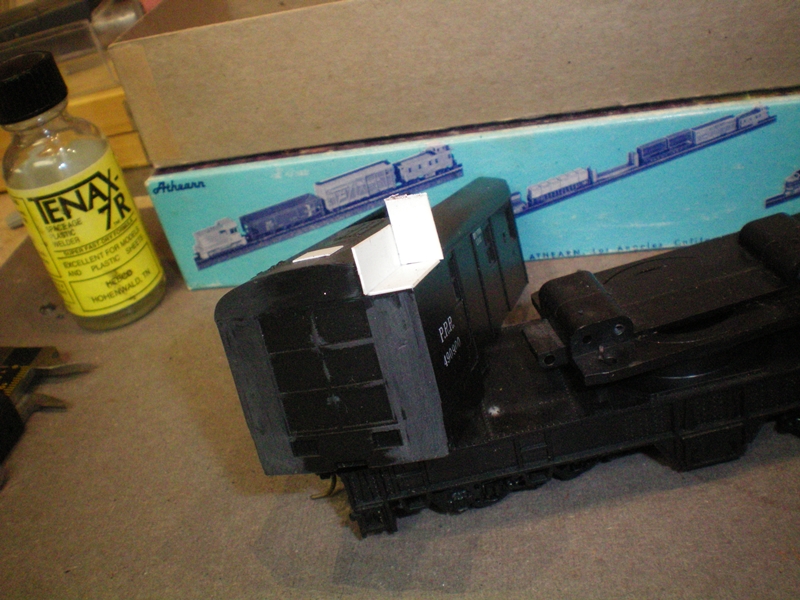 After cutting out the hole it gets filled with .02" thick styrene.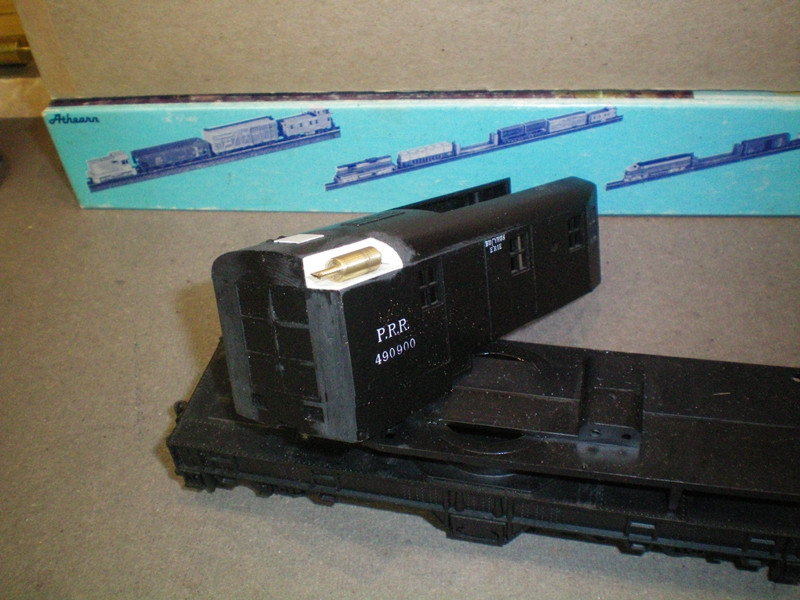 The styrene was cut, filed and sanded to shape and a scratch built muffler was added.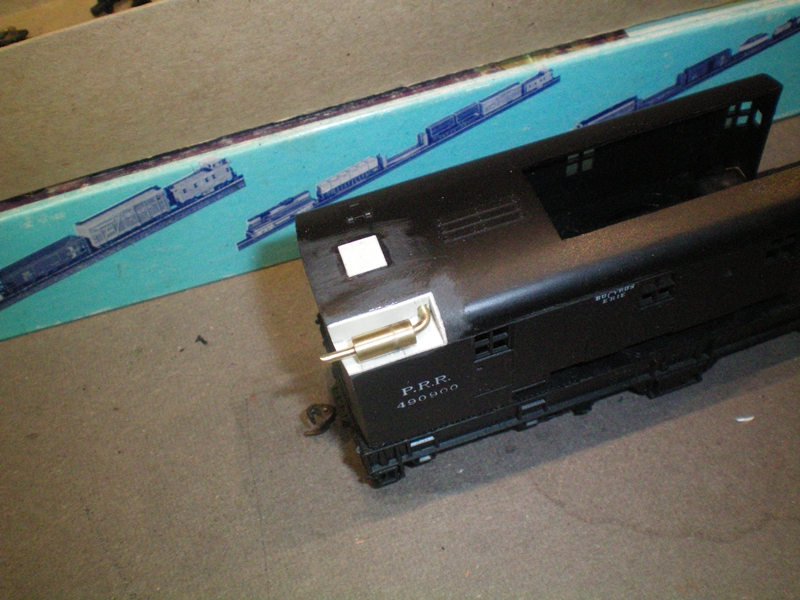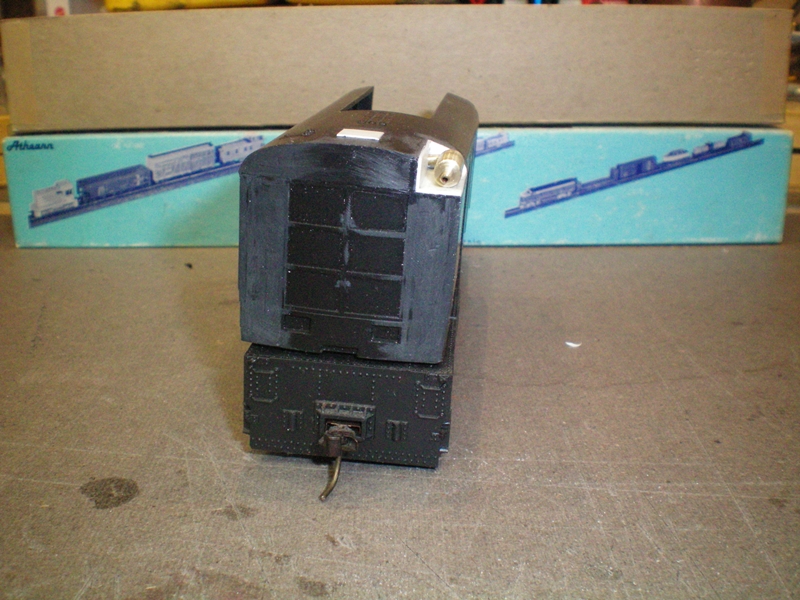 A couple of more pictures of the muffler from different angles. I forgot to mention that I'm making this crane into a diesel powered version.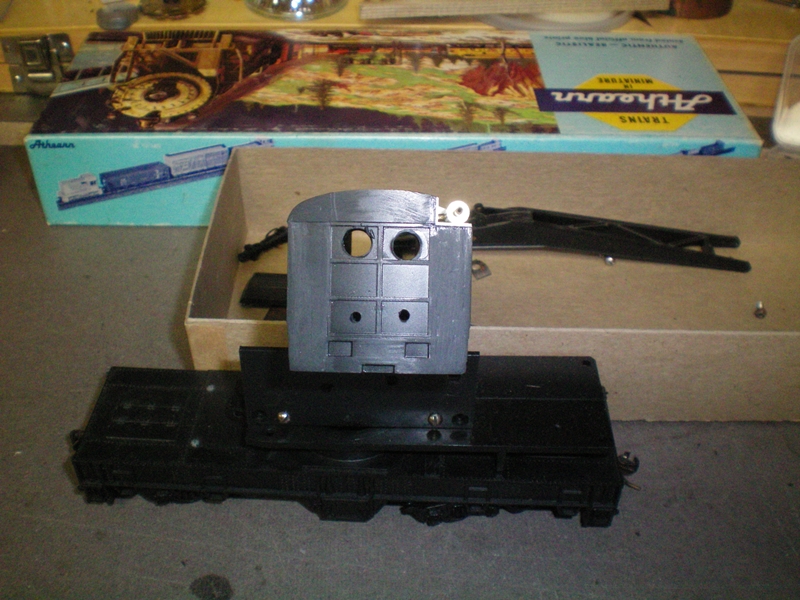 Holes were drilled for the addition of a radiator in the top two and bottom two panels.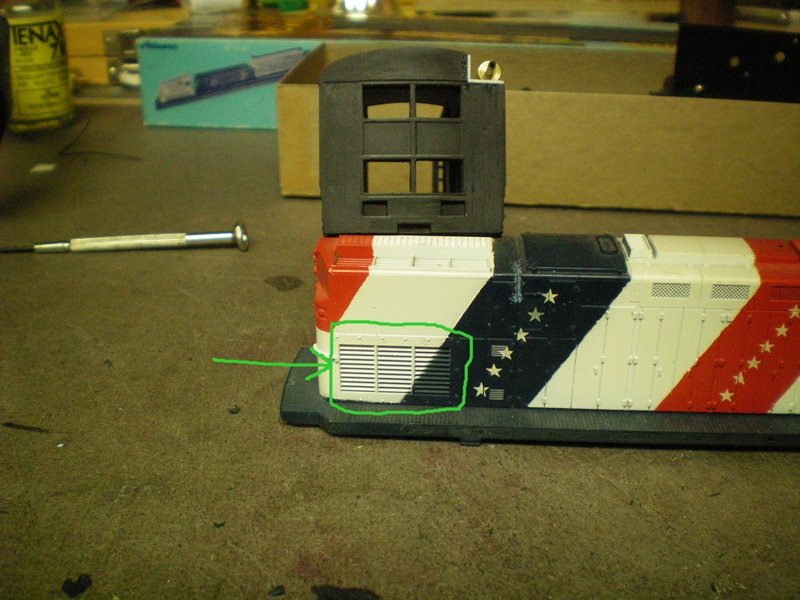 The panels have been squared up. I was going to use these louvers from an Alco C420 for the radiator shutters. Unfortunately they were not the same size as the square holes I had made.